Technology is revolutionising how business owners work. The major driver of this change is cloud accounting and cloud computing which is enabling businesses to have better and faster access to business intelligence that they can then use.
Another driver of change is HMRC, with the introduction of their Making Tax Digital programme, when by the end of the programme will see every business in the UK reporting their performance to HMRC on a quarterly basis (and yes there will be fines payable for late or incorrect submissions)!
So what do you think, Storm approaching or Blue Skies ahead?
Well, we think its blue skies ahead! And here's why…
---
By using an industry-leading cloud accounting system you get instant access to the information you really need in real time.  So you will be in complete control of your numbers and your business.
Here is what we think are the top three benefits:
Easier invoicing & quicker cash collection – Fast, simple customised sales invoicing will make your life simpler. And the facility for emailing of invoices, manage your sales and get paid quicker; up to 14 days quicker! 
Automatic processing – Your bank accounts can feed directly into the system, which keeps your accounts up to date and fully reconciled to the bank… this feature will save you a significant amount of time; anywhere up to 3 days a month!
Financial dashboard – One of the most popular features is the "Financial Dashboard"; a fully customisable screen showing you the key financial information you need to run your business.
Whatever the size of your business, the industry your are in or how established your business is, there is no doubt in our minds, and the business owners we have worked with, cloud accounting can and will transform the way your business runs.
---
When and Where
Called "Blue Skies Ahead", the seminar takes place at;
Tuesday 6th November 2018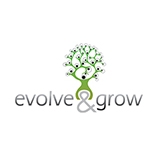 London Golf Club
Stansted Lane
Ash
TN15 7EH
Arrival at 9am.
Best of all the event is free, thanks to generous sponsorship from Evolve and Grow
---
What's in it for me?
So by attending, you will know how to use Cloud Accounting to get
Paid quicker
Save more of your valuable time
Know exactly how you are performing in real time.